Bachelor thesis.
Konstfack University College of Arts, Crafts and Design, Stockholm, Sweden.
Duration: 3 months.




Cooking 2020 is a food-game card allowing you to expand your creativity and breaking your assumptions of cooking: Cooking is fun, easy, and social!

Abstract
"Year 2020. Leo, a 11 years old boy, is having Fooducation* at his school. He is learning about the fruits and vegetables of the month, and how you can grow carrots. Later that day, Leo and his parents are playparing* dinner. Around this activity they can foodiscover* and spend time together. Who said cooking wasn't fun, creative and very human?"
Food shapes our society. A few decades ago, consumers were buying food in the city marketplace. We had a lot of knowledge in Food. Now we are disconnected from nature. We chose rapidity over quality. Cooking can be perceived as hard and valueless. How should we consume food in the future?
I created a game which transform the cooking experience. This tool aims to give cooking a new social value and to raise food awareness among children. In the long run, this artefact can hopefully impact on a different food system.

*Fooducation. n. : a school subject based on knowledge around food. This subject includes different subtopics such as basic farming, fruits and vegetables of the season, or cooking techniques.
*Playpare. v. : a manner of cooking. Describe when you are having fun and playing while doing the cooking activity. Contraction of play and prepare.
*Foodiscover. v. : a manner of enjoying food. Describe when you are discovering new taste and flavours.




Research
Cooking is a social practice.The social power of food - and especially the cooking experience - is what I wanted to investigate.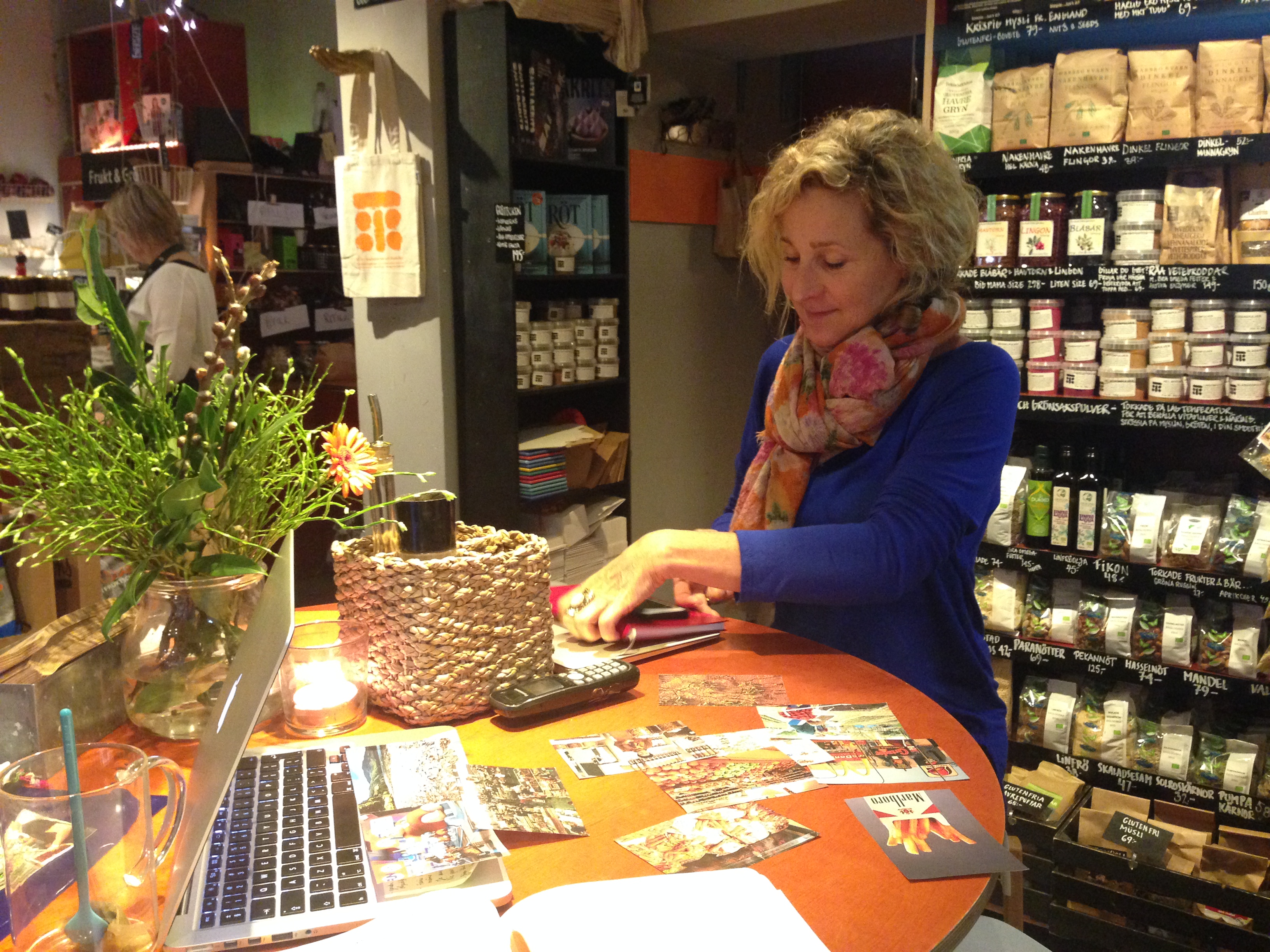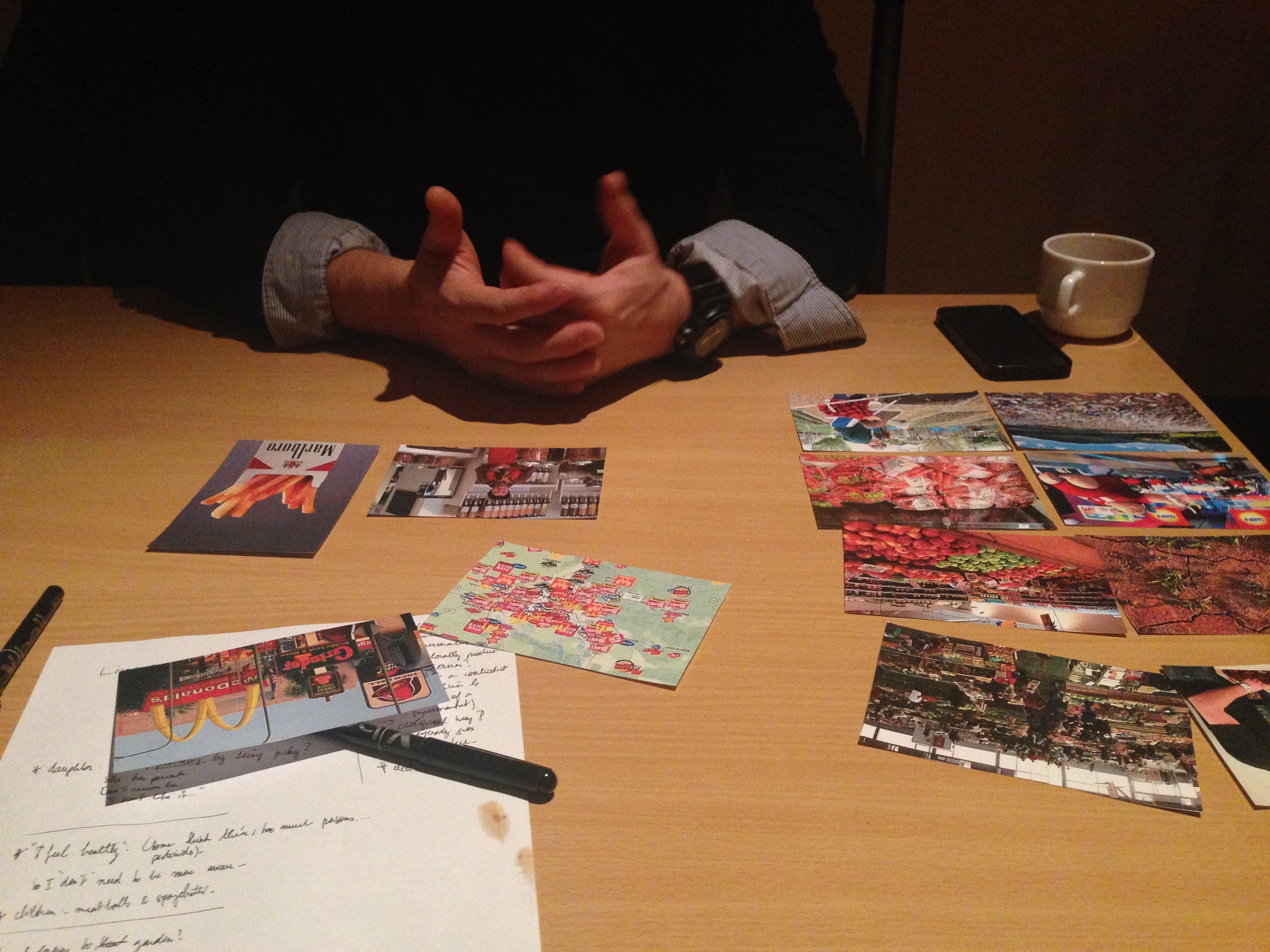 stakeholders


Stakeholders' interviews
My 3 stakeholders were:
- Food-citizens*
- Children aged 7-11
- Food experts (nutritionist, ecologist, an owner of an organic groceries shop, food packaging researcher, chefs)

*Food-citizen. n. : a citizen that is somehow linked to food: whether
it is a most basic food link such as feeding one's self, or a passionate link such as one's affection for chocolate.

I designed an emotional toolkit for my food-citizens and experts, in order to trigger emotions. Discussing around a near future scenario was my touchpoint.



Analysis workshops
I facilitated numerous workshops for children aged 10-11. I designed an emotional tasting workshop. With these workshops I gathered valuable insights: these were the starting point of my design. For example, I discovered that sometimes the perfect aesthetic of a fruit or vegetable a child can have in mind could shadow the actual taste of the food: the visual of the artefact I was designing had to be free from these stereotypes.



Co-Design Workshops & User-Testing
This project had a iterative process involving the collaboration of the stakeholders during the design phase. During the co-creation workshops the stakeholders and I were trying different interactions for a game. For each stage of the development I user-tested the prototypes through different scenarios with participants. I refined my artefact along with those usability test sessions, from the very beginning of the project to the very end.




My proposal
My artefact is a tool that aims at transforming the cooking experience. My goal is to give cooking back this social value, emphasises on the fun and creative part of it, and raise food awareness among children. This game is meant to be played by grownups and kids, families or with friends.
The Cookmate is here to help the food-citizens build confidence in the cooking activity. The map of spices is another tool to spice-up your meals and unleash your creativity.