Case Study: Royal Bank of Scotland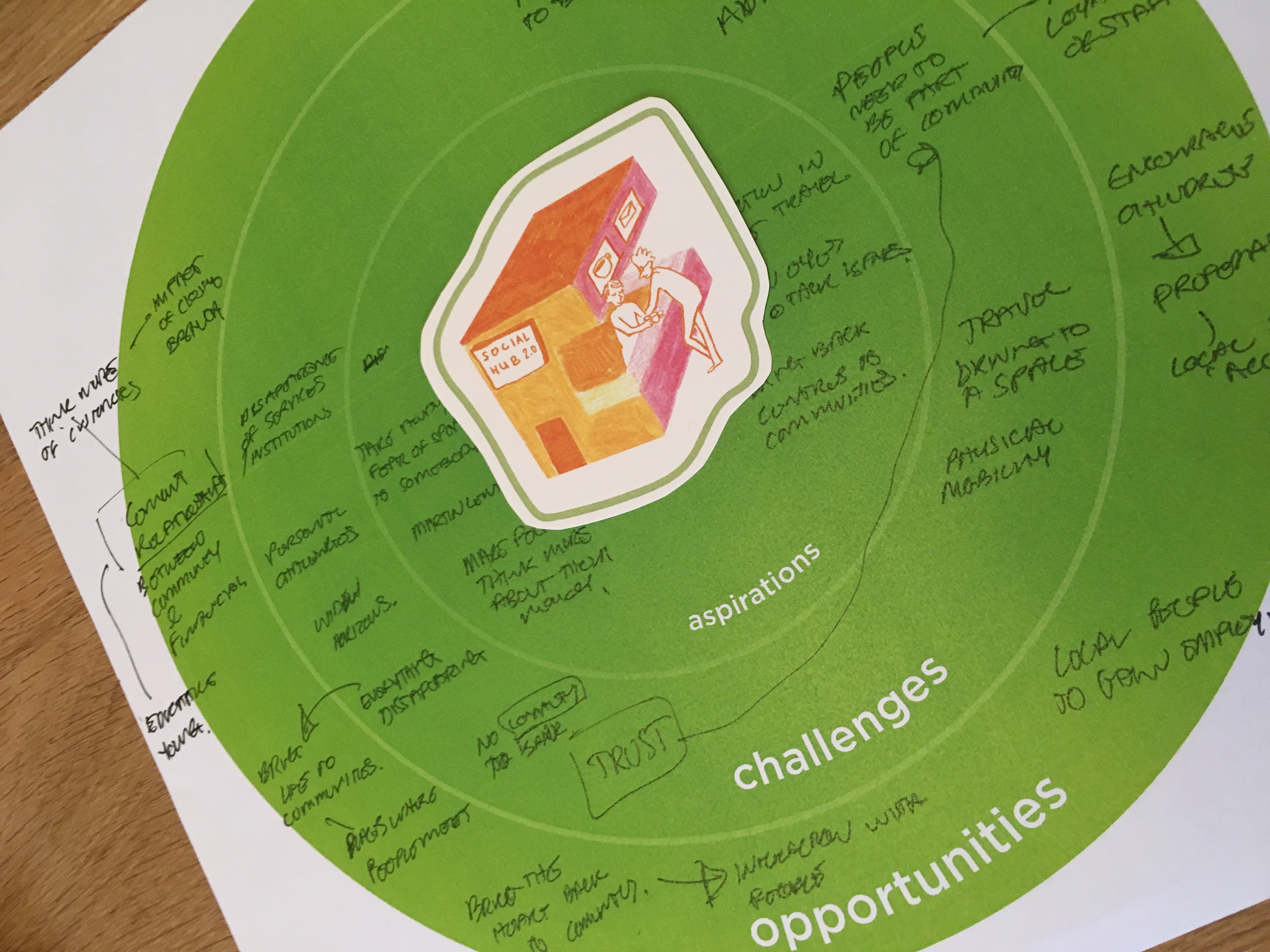 Design Strategy, Design Research, Futures-driven Design.

This project explored future experiences around financial health involving data and healthcare. The objective was to analyse the values of current customers and translate their existing behaviours into emerging forms of future customer experiences appropriate to the context of the UK in 2028.
Tools & Methods used
Interviews; Mind Palace; Engagement Artefact; Profile Development; Storytelling; Research Cards.
Explorative Research
We explored themes in regards to Finances, such 'Politics', 'Health', 'Education'. Our collective knowledge resulted from all our desk research, field research and literature review.
I carried field research and interviews, then translated findings into Research Cards.

The knowledge being consequent, we had to make sure the acquired individual knowledge was well-shared within the team using both physical and digital resources.





Making the Future World Tangible
To communicate our findings, we created a future world and a set of future personas who were interacting with the bank of the future.

I was the designer in charge of the creation of the world and its three strategic landscapes.

This tangible world gave the client design opportunities for future services. Having co-design workshops helped us pinpoint current worries about data the participants had, and so we refined the bank's future touchpoints accordingly.




Outcomes
We suggested our client a methodology to develop future-based scenarios that would inform the company's strategic shift from transactional to experiential financial services.